Ridge Road Library/Media Center
Welcome to the 2021-2022 school year at Ridge Road Elementary and to our Library Media Center Home Page.
CLICK HERE
to go directly to our Destiny Online Library Catalog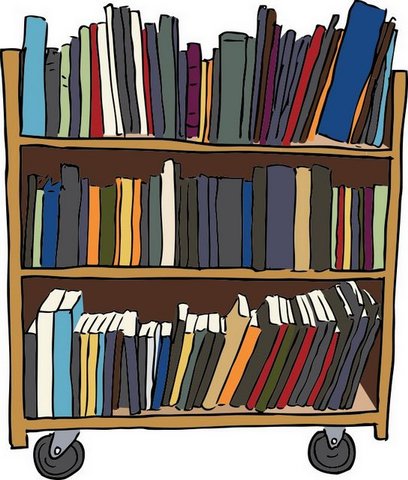 LIBRARY/MEDIA DEPARTMENT MISSION STATEMENT
As a result of education in the library media program, students in grades Kindergarten through 12th grade will:
Be independent, competent and confident users of technology.
Communicate information and ideas.
Locate, use, synthesize and evaluate information effectively, efficiently and economically.
Develop a love of reading and literature.
Practice ethical behavior with regard to information and information technology.
Become lifelong learners !
What do we do in the Library/Media Center?
The children come to the library according to a weekly schedule to do research. Library lessons evolve out of an effort to answer "essential questions" and are based on the Common Core standards and the content standards of the North Haven Public Schools.
The library is open on school days from the start of school until dismissal. Kindergarten and first grade children can check out one book for pleasure reading and two books for research projects. The children in grades two through five can sign out two pleasure books and three project books. Materials are checked out for one week, but books can be renewed and project books do not have to be returned until the end of the project due date.  Children are encouraged to return all materials in a timely manner.
For more information on our curriculum, click on the files below pertaining to your child's grade.